Divine Catering Centre
02/02/2019
The Divine Catering Centre is the outcome of a vocational training programme sponsored by the European Union and beginning in 2018. Students taking the catering and hospitability training established a restaurant and catering centre on ACROSS' Juba compound.
The restaurant is open to the public for lunch every weekday and catering services are available for events.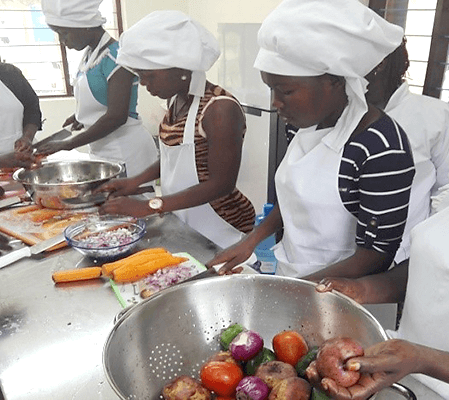 For more information about catering services, contact:
Visit Divine Catering Restaurant on the ACROSS compound in Buluk off Ministries Road – behind UNHCR and opposite the Sudan Embassy.