ACROSS Student Essay Winner
05/07/2019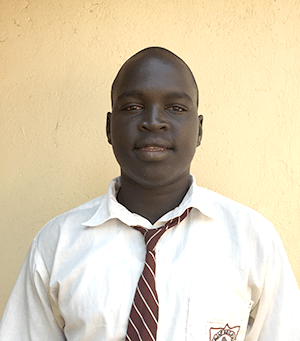 John Okwom Agada, an Ethiopian refugee from Gambella, won an award for his essay "Refugee Life" as part of the 2019 World Refugee Day celebration on 20 June 2019. 17 year-old John has lived in South Sudan as a refugee since 2007 and is one of the more than 50 secondary school students cared for by ACROSS in partnership with UNHCR.
John doesn't remember much of his life in Ethiopia or the journey that brought him to his new home, yet he reminds us that anyone can become a refugee. He shares a glimpse into the challenges and opportunities found in a land of refuge.
"Being a refugee is quite challenging as there are numerous difficulties such as shortage of food, the little monthly food distribution is even delayed, land  shortage for agricultural practices, health services are insufficient, access and opportunities to higher institutions of learning are limited, the security is not hundred percent ensured, thus, people survive only by the Grace of God… Despite the numerous highlighted challenges, it should be noted that a refuge land has some hidden opportunities which depend on the way individuals embrace them."
John's attitude is decidedly optimistic for the future. He is currently in Form 3 at Rejaf Secondary School and though he doesn't know how his dreams will be realized, he hopes to go on to study business administration, management and finance.
John is the oldest of 4 siblings who reside with their mother in an ACROSS managed refugee settlement. John knows that his academic effort sets an example for his siblings and other young children. "I have been studying here for a long time and I have achieved some level of education. I want to argue my fellow refugees to keep their hopes alive and study hard for a better future when they return." In recognition for the winning essay, UNHCR presented John with a backpack filled with books and school supplies.