Configure Outlook
02/07/2020
In Outlook go to File => Account Settings => Account Settings…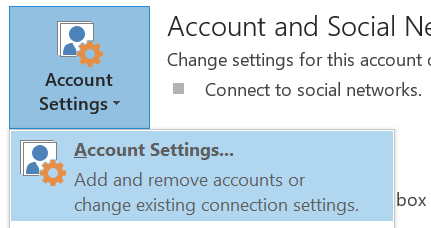 in some older Office versions you can find the Account Settings in the Menu under Tools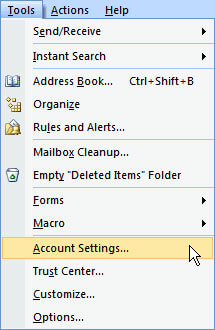 In the window that opens up select the email account and click on Repair…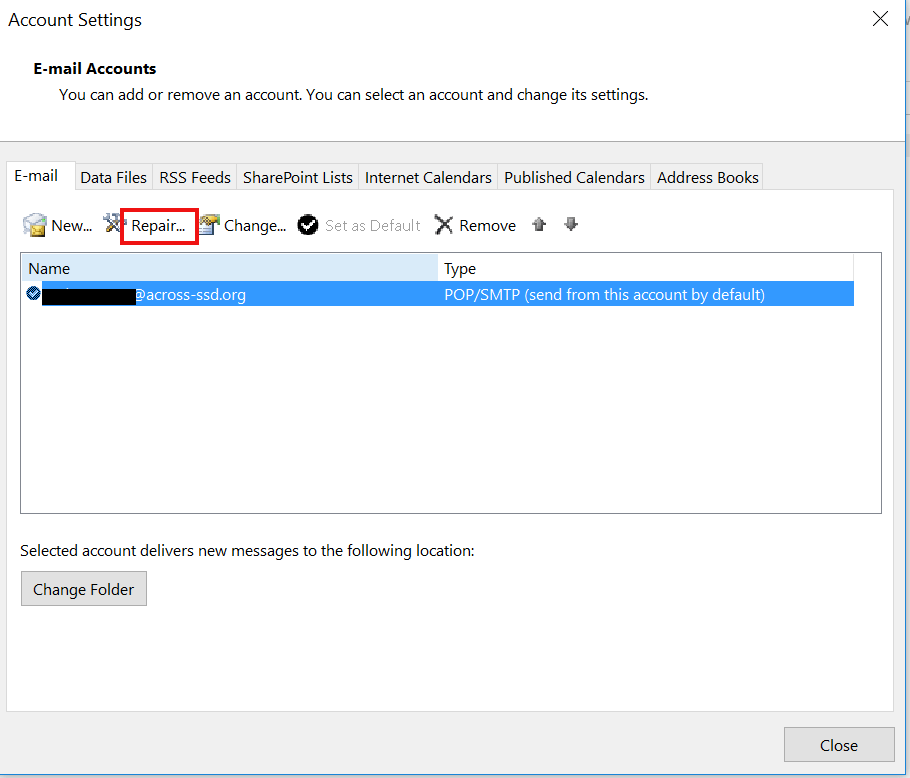 Then select Manual Setup at the bottom and click Next>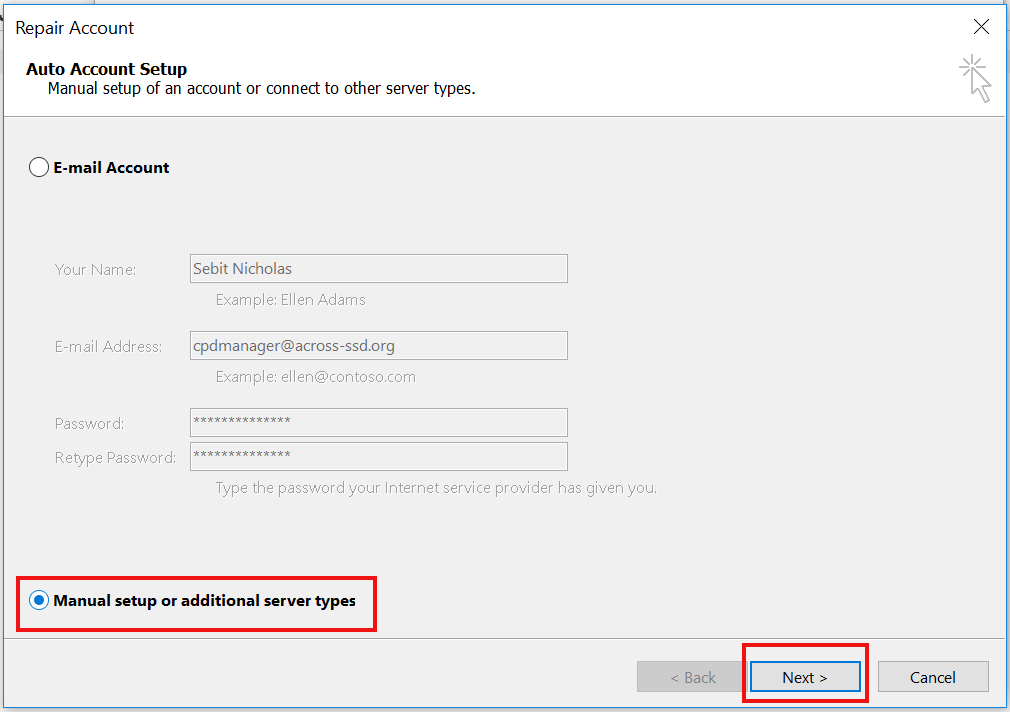 In the next window click on More Settings… at the bottom right corner.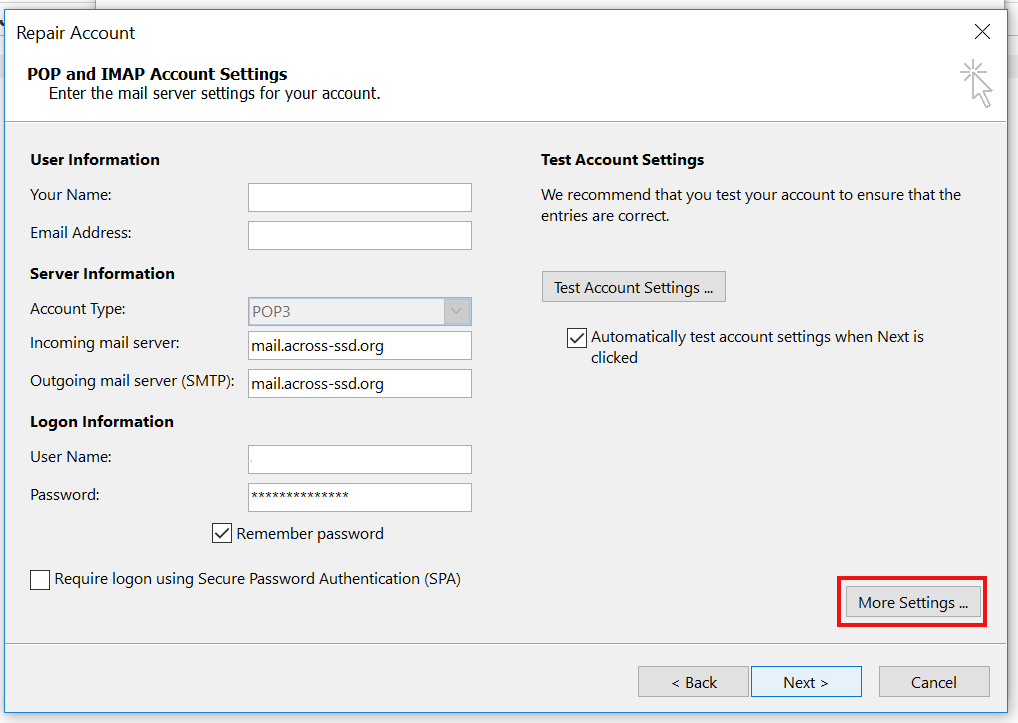 In this new window select the Advanced tab and configure it like shown in the next picture: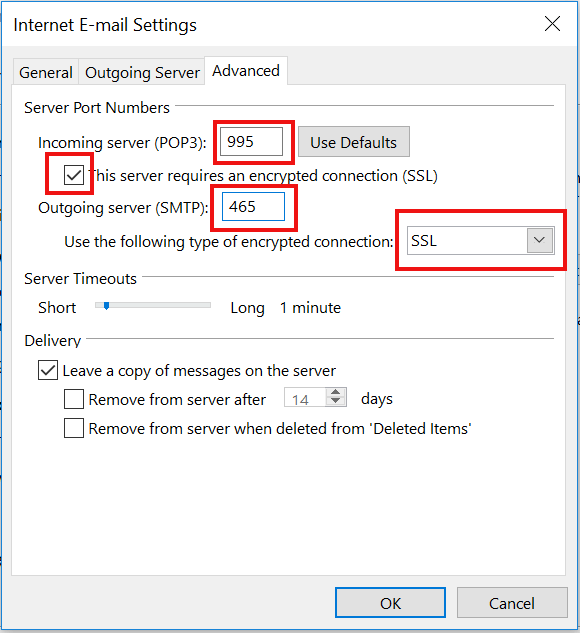 Then click on Ok and then on Next>. When outlook is finished connecting to the server click on Finish and close.