<! ========= Cool Timeline Free 2.6.1 =========>
ACROSS Timeline
A vision
In April 1972, Dr. Tracey met with Geof Dearsley field superintendent of SUM and Keith Black in Jos Nigeria to share his vision. He also met with leaders of other missions. Interested parties also met in Geneva and talked with Sudanese Government officials. The four interdenominational missions which had previously worked in Sudan accepted the […]
Meetings between mission organizations (SUM, SIM, AIM and MAF)
In June 1972 Dr. Tracey visited Khartoum and Juba with several mission leaders – incl. D. Wellings SIM. Sudan Government Vice President and Minister of Health warmly welcomed them and gave permission for surveys and immediate bringing of supplies from Uganda. Ministries of Health, Agriculture and Forestry, Education and Housing all needing help. Sudan Government […]
By November, 1972
While refugees had returned large number expected in December – January. building team assembling – will start soon. OK from Government for blacksmithing and wood carving project. Tailoring ready to start in Juba – later more to dispensary areas. Money coming for agricultural implements. Medical – tent compound at Cweibet – building started. Miss Erika […]
By end of 1972
19 workers had either arrived or were due soon. Base well established in Juba. Help coming from WVI, World Relief Commission, TEAR FUND, DMG (Germany) ABWAID (Aust) CIDA (Canada Govt.). Coordinating Committees in USA, Canada, UK, Australia and N.Z.
1973
2nd centre opened at Akot – 4 workers Enoch & Phyllis Hansen (SIM) Ray Lee – builder, Muriel Pickworth (SUM) nurse. Team lived in school classrooms with little furniture until "tent city" erected. – boxes + tins to sit on. Building supplies and medicines delayed. Locals had lots of medical problems. Leopards, Baboons, Ostrich, Scorpions, […]
By the end of 1973
36 expatriate workers from NZ, USA, AUST, UK, Germany, Canada, Sweden, Switzerland. (SIM, SUM, AIM, CBM, DMG, Swiss Ev. Nile Mission). 18 other staff had left during the year having served from 2 weeks to 6 months. 15 new workers expected early 1974. Cessna 402 being used – Very expensive to run
1974
27th March, 1974 – Dispensary opened at Mvolo – main concern was research project into River Blindness. But curative care needed as Govt. dispensary 3 miles away had few drugs.
End of 1974
Review – decision to continue. Old Board held final meeting on 23rd January, 1975. Norman Thomas – Chairman (AIM), John Cumbers (SIM), P. Empson (MAF) F. Frew (AIM) S. Kendall – (Acting Director) Dr. A. Atkins (Dep. Director), Becky Wellings (Secretary for meeting)
Beginning of ACROSS – Stage II
New Board – appointed 1975 – First meeting Nairobi 20-21 Feb. AIM, SUM, MAF continuing plus Swedish Free Mission, TEAR (UK) Christoffel Blinden Mission (for several years) Deutsche Missions Gemeinscheft (DMG) Medical Assistant Program (MAP) and World Vision International. SIM withdrew, saying their priority was Mission and not Relief and Development. Dr. Ken Tracey and […]
1975 ACROSS was registered in Kenya.
Up until that time all ACROSS workers were given work permits under AIM.
1976
By the end of 1976 ACROSS had constructed and was supervising 10 rural dispensaries. Houses had been constructed for Medical Assistants adjacent to dispensaries. Drugs, vaccines, medical instruments and equipment supplied. Nursing staff had been seconded to MOH for training and supervision and funds for reconstruction of Rumbek Hospital. 1 – 2 Doctors seconded for […]
Juba Model School opened
In 1977 ACROSS helped establish Juba Model School – directed by Board of Governors – parents & community leaders.
1979
In 1979 South Regional Government warmly endorsed ACROSS decision to become more involved with the National Church in church planting, evangelisation and related ministries.
1980
In 1980 Pibor (a former American Pres. Mission hospital) reopened after a 1979 start was abandoned due to lack of staff. Dr. Sam Canata used one room of former mission hospital – now a mess!!
New Settlements in Yei River and Dororolilli
During 1983 ACROSS set up 4 new settlements – Total now 11 – Adio in Yei River and Dororolilli (3650), Mambe (3158) and Zesi (2536) south of Maridi. 36,000 Ugandans were now under ACROSS care. Two years later (1985) there were 9 settlements in Yei River district and 7 in Maridi district = 16 settlements […]
ACROSS VISION STATEMENT
In November 1984 the ACROSS Board accepted the following VISION STATEMENT "ACROSS and its agencies have reviewed their involvement with the church and the people of Sudan and commit themselves and such resources as are available and appropriate to their strategies, to work with the church and the peoples of Sudan to achieve their full […]
Expulsion — the end of ACROSS?
On September 17, 1987 a message was received from Khartoum Government indicating that ACROSS, World Vision Int., Lutheran World Aid and Swedish Free Mission had 3 weeks to leave Sudan. A press release said – "their operations threatened national security." The expulsion letter said there was no further need for relief and that the current […]
ACROSS – STAGE III starting
An extra-ordinary meeting of the Board was held in UK in March 1988. ACROSS had been expelled from Sudan. Security in South Sudan was deteriorating – but: Southern politicians had appealed to ACROSS not to be too hasty in dissolving the organisation. Sudanese church leaders had given suggestions as to how ACROSS could continue to […]
Evacuation complete by 15 April 1988
Thus ended stage II It had been a time of development. Refugee involvement – Ugandans and Tchadians. Some agencies in ACROSS had now re-established or established their own independent work. Most had resisted the temptation to use ACROSS as an umbrella for their own individual work. Was this the end?
Sudan Literature Centre (SLC) project started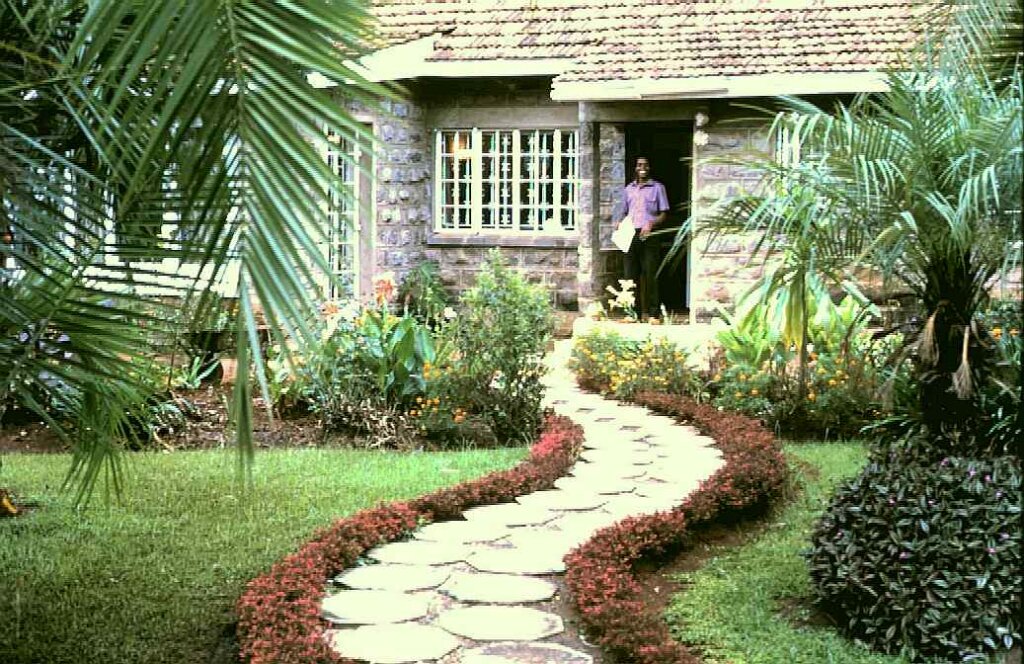 Sudan Literature Centre (SLC) project started in former guesthouse, Lenana Road, Nairobi, Kenya. Became the main publisher of primary school text books, and teacher guides for the Southern Sudan curriculum until early 2000s. Also S. Sudan's main producer of Christian literature. Nairobi/Karen offices closed by 2013 but branches continued in other locations – currently Arua.
November, 1988
In November, 1988 the ACROSS Board decided to explore the possibility of initiating an integrated program – (Agriculture, Livestock, Education, Health and Water Development) in areas of Sudan under the control of SPLA (80% of South). It was a difficult decision. At previous Board, the subject was rejected as a discussion item. The church had […]
ACROSS Radio project's first broadcast
ACROSS Radio project's first broadcast using VOL transmitter in Arua, Uganda. Offices later started in Yei and Juba with over 20,000 broadcasts using 17 transmitters of other organizations by 2016. Nowadays mainly use solar powered players and battery-powered speakers supplied to refugees in NW Uganda from Arua office.