ACROSS Established as MegaVoice Media Centre in South Sudan
28/05/2019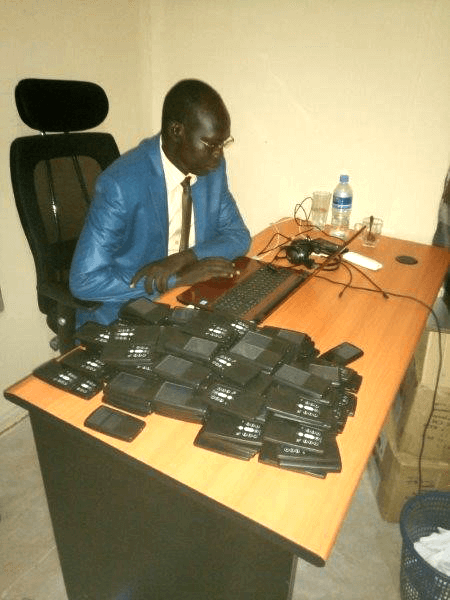 ACROSS and MegaVoice have entered into an agreement to establish the first MegaVoice Media Centre in South Sudan. The goal of this partnership is to make MegaVoice products and services more accessible to people and organizations needing them.
MegaVoice is the creator of the first solar-powered audio Bible and remains one of the top producers of audio Bibles in the world. ACROSS is an interdenominational faith-based South Sudanese organization founded in 1972 with a mission to bring Christ-centred, holistic transformation to communities in South Sudan and beyond.
With the establishment of the MegaVoice Media Centre, organizations, churches and individuals will be able to purchase MegaVoice players and MegaVoice recordings without ordering from outside the country. Additionally, MedgaVoice players can be loaded with the vast assortment of ACROSS audio programs available in many South Sudanese languages or custom messages can be made in the ACROSS recording studio.
ACROSS is well known for providing radio programmes and establishing listening groups to discuss messages on peace and reconciliation, health and sanitation, and other topics of relevance to communities in South Sudan. ACROSS has implemented listening groups in cooperation with Sudan Council of Churches, military Chaplains, and the Ministry of Education in communities and cattle camps throughout South Sudan. Radio messages can also be heard on many stations, including Juba's Favour FM.
The MegaVoice Media Centre is located on the ACROSS compound in Buluk off Ministries Road and behind UNHCR. For more information, email .