Thank You for Serving
07/12/2019
Over the years, ACROSS has found its way into the hearts of people around the world. Some continue to advocate for ACROSS in their homeland by serving on a regional Board of Trustees.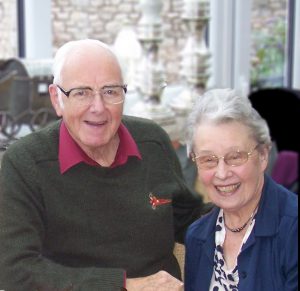 Ian Anderson (pictured left with his wife, Shirley) has served as Chairman of the Board of Trustees in the UK since its inception more than 18 years ago. He formally handed over leadership to Christine Perkins on 29 October, 2019. We extend our heartfelt thanks to Mr. Anderson for many years of faithful service and to Mrs. Perkins for taking up the task of leading the team forward.
Drs. Mike and Ruth Wall have stepped down from service on the ACROSS UK Board of Trustees to pursue work in another region. We thank you for your service and send you forth with blessings and prayer.